Tavistock Town Council Awards Grant to
Tavistock Museum
Tavistock Museum was delighted to hear that Tavistock Town Council (TTC) had generously awarded a grant of £2470.00 for the purchase of equipment for a "mobile museum". The idea of taking selected artefacts and small exhibitions out to the public came about after it became known that the Museum had to close many of its display areas until vital repairs have been completed.
Thanks to a collaboration with Tavistock Library, the "mobile museum" initiative has already started, with small exhibitions being mounted on display boards and put on show in the Library. The grant from TTC will allow the scheme to be expanded, with the purchase of further boards and also lockable cabinets for the display of various items from the museum. Future venues will include other public areas, and the scope extended to include local schools.
The photo shows the cheque being presented by the Mayor, Paul Ward, to Tony Rose, Chair of the trustees at Tavistock Museum.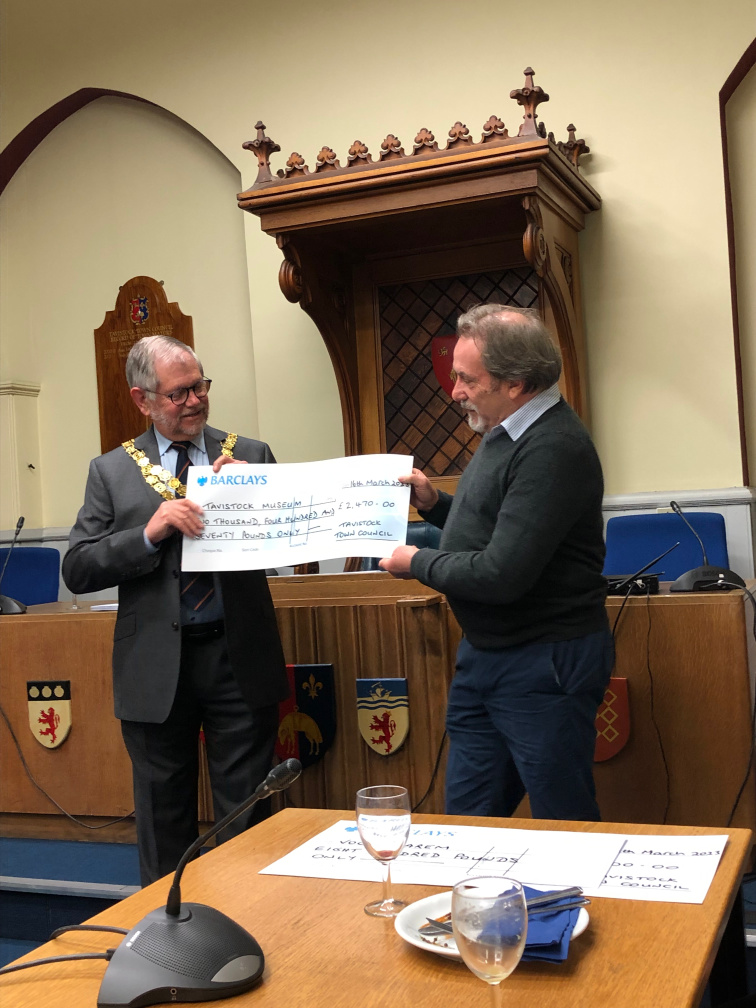 Support the museum using Gift Aid
Charity No: 1200011
Museum Accreditation No: 2127