Decorative chapel china belongs to a bygone age. Such china is rarely used today and has been replaced by cheaper plain crockery. In 2019, a large quantity of chapel china was donated to Tavistock Museum by The Tavistock Methodist Circuit. This china came from local chapels, many of which have now closed. The collection now on display at the museum reflects the important role of the Methodist Church within the local community.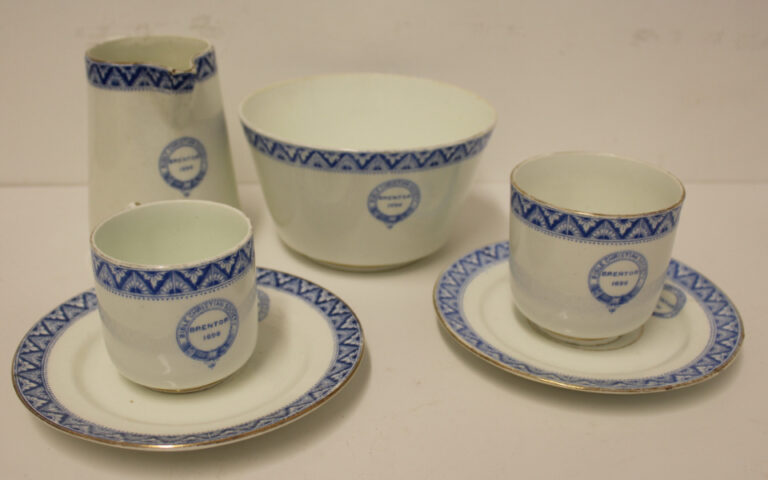 Decorative china from Brentor Bible Christian Chapel 1896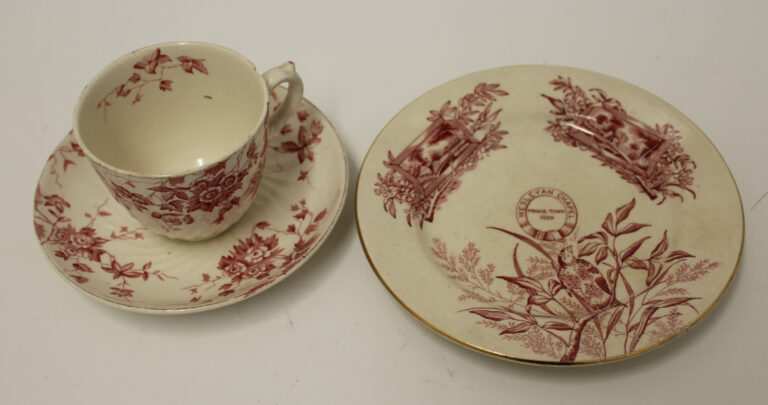 Decorative china from Princetown Wesleyan Methodist Chapel 1889
Manufacturers of chapel china would send their catalogues to local crockery retailers, who would then allow chapels and individuals to select their requirements. Chapels could have their names included in the decorative artwork, with many size, shape and colour options available. This artwork was made using a copper plate, which was inked and pressed against the crockery prior to a final kiln firing. The original copper plate would then be kept for several years, in the hope that the customer would return for a repeat order.
Support the museum using Gift Aid
Charity No: 1200011
Museum Accreditation No: 2127