Medieval Coins Found At Milton Abbott
In 2015 a metal detectorist found two medieval silver groats in a field in the parish of Milton Abbot near Tavistock. These have been donated by the landowner and the detectorist to the museum where they are on display.
Report on Potential Treasure for H M Coroner
Treasure case: 2018 T350
PAS Database number: DEV-583F77
Findspot: Milton Abbot, Devon
Date: two groats to 1467
Date of discovery: 28th April, 2015
Description: A group of two silver coins, in three pieces. All coins are official issues of Edward IV issued between 1465 and 1467 at the London mint. Coin 2 fell in two subsequent to finding, with a clean unpatinated break running between 4 and 10 o'clock on the obverse face; the two pieces have since been taped together.
Discussion: The two coins were discovered in reasonably close proximity to each other in the same corner of a ploughed field. Both coins are of the same high denomination and are in good condition; neither shows any considerable signs of wear and nor has either been clipped. It is likely therefore that both were removed from circulation and deposited or curated soon after minting.
The coins are official issues and will therefore comprise of more than 10% precious metal and are likely to have been deposited together as a hoard. The find therefore fulfils the criteria of Treasure according to the terms of the Treasure Act 1996.
Wil Partridge
Finds Liaison Officer for Devon & Somerset May 2018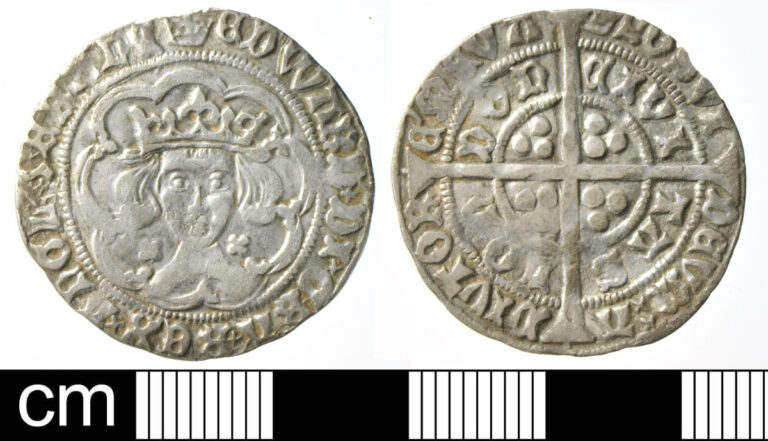 Coin 1
Denomination – Groat
Date – 1466-1467
Initial Mark – Crown
North – 1570
Weight – 2.80g
Die Axis – 11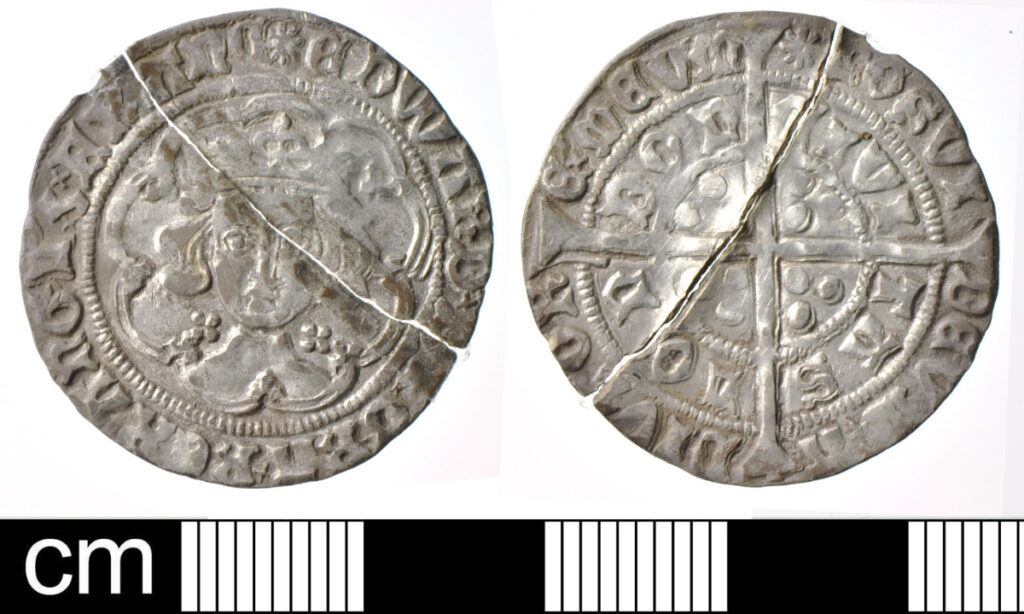 Coin 2
Denomination – Groat
Date – 1465-1466
Initial Mark – Sun
North – 1569
Weight – 2.84g (including tape)
Die Axis – 1
Support the museum using Gift Aid
Charity No: 1200011
Museum Accreditation No: 2127